The ultimate heatsink for your LED panels
Our heat sink for LED panels has measures of
– 10 cm. wide x 1.5 cm. High. (A10015 MODEL)
– 13,5 cm wide x 2,5 cm. High (A13525 MODEL)
– 20,5 cm wide x 1,85 cm. High (A205185 MODEL)
You can order parts from 100 mm. at 2000 mm long
The cutting tolerance is +/- 3 mm.
In Disipalia we want to make available to our customers the most used heat sinks, sold in quantities according to the needs of our client.
Our aluminum heatsinks are ideal for led lighting. We have heatsinks for led aquarium screens and for grow lighting. Our customers have already used them with a high degree of satisfaction.
We sell to the European Union!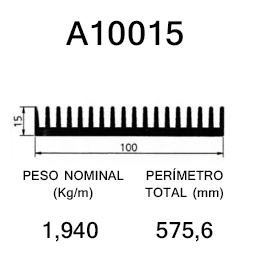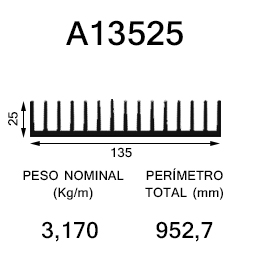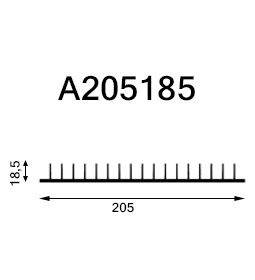 Thanks to new technologies and advances in science, our LED aluminum heatsinks offer ideal LED cooling performance and help save energy. DISIPALIA heat and energy sinks will make it easier for you to assemble your own led screens.
Ask for information without compromise on our heatsinks using the contact form. In addition we cut to size, and if you wish we can anodize them under budget (for this contact us).
It depends on the country and the quantity, but usually we will deliver it to the transport in 24-48 hours. So the order would take to arrive in 7-10 business days.
There are different methods. You can pay by bank transfer or Paypal (possibility to pay by credit card)
* Basic information on data protection: Responsible: Disipalia (Fco. Javier Jiménez). Purpose: Manage the sending of information, resolution of doubts, commercial prospecting and give access to online products. Legitimation: Consent of the interested party. Recipients: Individuals, companies and treatment managers under the privacy shield. Rights: Access, rectify and delete the data, as well as other rights as explained in the additional information.